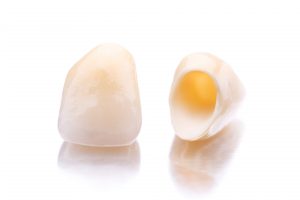 New advancements in dentistry transform the care you receive from your dentist. Among one of the most revolutionary pieces of technology to enhance the services you benefit from is CEREC. This allows you to get same-day crowns in Fort Worth to provide you with the convenience you need in your already busy schedule. While they are beneficial, it is natural to have questions about the treatment. To help you make the right choice for your smile, we have the answers you need about CEREC.

What is a Crown?
A crown is a custom-made cap that is placed over a tooth to restore its health, function, and appearance. Now, they are made to match the color of your enamel to blend in seamlessly when you smile, so you do not have to feel insecure about a metal crown.
Why Do I Need a Crown?
Crowns are versatile, allowing them to be used in preventive, restorative, and cosmetic dentistry. They can be placed over a weakened tooth to prevent it from breaking or to restore the health of one that has suffered from a break or decay. In some cases, they are used to improve the appearance of a tooth that has dark discoloration or an abnormal appearance. It is not uncommon for them to be used in combination with other treatments, like root canals, dental bridges, or dental implants.
How are CEREC Crowns Different?
In the past, the process to receive a crown required messy impressions, temporary crowns, and a second appointment. CEREC resolves all these disadvantages. Instead of traditional impressions, digital scans are used. The information is then sent to CAD/CAM software, not a dental lab. The specifics of your crown will be created, including the size, shape, and color.
The information is then sent to an in-office milling machine, which will cut your crown from a single block of all-ceramic material. In about an hour, it will be ready to be bonded in place. There is no need for a temporary crown or a second appointment.
How Long Do CEREC Crowns Last?
With the right care, your new crown will last for an average of 10 years before needing to be replaced. To promote its longevity, maintain your home oral hygiene habits and regular appointments with your dentist in Fort Worth.
How Can I Get a CEREC Crown?
If you are ready to benefit from the convenience of CEREC technology, your first step is to schedule a consultation with your dentist to see if same-day crowns are right for you.
About Hulen Dental
Our team at Hulen Dental strives to provide comprehensive dental care to our patients. We offer the services you need through all stages of life to create a healthy smile. We embrace the latest technologies and procedures to provide you with state-of-the-art care. We offer CEREC crowns in our office to save you time when needing a restoration. If you need a dental crown, you can get it in one day. Contact our office today to schedule your consultation.
Comments Off

on FAQs about Same-Day Crowns in Fort Worth