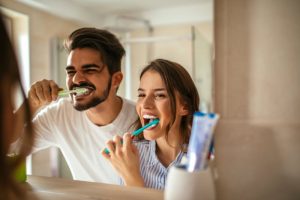 Gums are truly the foundation for your smile. Without a healthy set of gums, there's no way that your white teeth can confidently stay in your mouth. If dental plaque attacks the gums and makes them inflamed, then you run the risk of dealing with the symptoms of gum disease. These can make even the most basic tasks, including chewing and speaking, far more difficult.
Thankfully, you can avoid the need for gum disease therapy if you have the right oral care routine.
Comments Off

on There's No Need for Gum Disease Therapy if You Do This Daily!