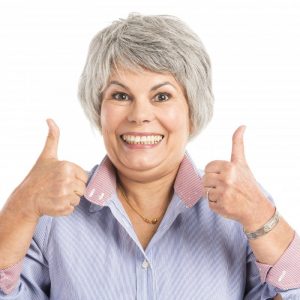 Because of your missing teeth, you can't remember the last time you were able to enjoy some of you favorite foods. The good news is that you now have an opportunity to create a brand-new reality in the upcoming year. Renewing your oral health and improving your smile starts with receiving dental implants in Fort Worth. Before you commit to the procedure, though, here are a few things you should know.
Who is a Good Candidate for Dental Implants?
A titanium dental implant is unlike any other form of tooth replacement. One reason is that it's placed beneath the gum line and into the underlying bone. Because of this feature, your dentist will first need to perform an assessment to make sure that you have enough healthy jawbone to support an implant.
He or she will also examine your gums and any remaining teeth. If you have any developing problems, they will need to be addressed before you can get a dental implant. Therefore, you won't have to worry about any unfortunate surprises in the future.
Planning for a Dental Implant
If your dentist finds that you have diminished bone mass, it doesn't necessarily disqualify you from dental implant placement. A possible option is to undergo a bone grafting procedure, which usually involves transplanting bone material from your hip, chin or a human donor. After the surgery is completed, you'll need time to heal, which can take from two weeks to three months.
Once you've sufficiently recovered, you can then have an implant placed. The healing time after the initial insertion can range from six to nine months, and during this period, your existing bone will fuse with the implant through a process called osseointegration.
When this part of the process is completed, you'll have a sturdy foundation to support a final restoration.
What to Expect Post-Surgery
After your implant is placed, you can expect to have some slight discomfort for up to 10 days. This can usually be managed by taking an over-the-counter pain reliever like ibuprofen (Advil or Motrin). You may also notice occasional bleeding from the treatment site and some swelling. Gently biting down on a moist cotton gauze and applying ice to the outside of your jaw will help provide some relief.
How Much Does a Dental Implant Cost?
The dental implant process is highly customized. Therefore, depending on your specific needs, the cost can vary. When you visit your dentist for your initial assessment, he or she can provide a detailed cost estimate based on the number of teeth you have missing, the condition of your oral health and the amount of viable jawbone that remains.
Typically, dental insurance holders won't cover dental implant placement, but there may be coverage available for the addition of the final restoration.
Ultimately, dental implant placement is worth the investment because it provides a multiplicity of benefits, which includes the following:
A boost in confidence
A restoration that can last from 25 years to a lifetime
Up to 95% of your original chewing capacity restored
The prevention of your teeth shifting and jawbone loss
To learn more about the dental implant process and its many benefits, you'll need to pay your dentist a visit. A rejuvenated smile in the new year awaits you!
About the Author
Since entering the dental profession, Dr. Johnny Cheng has remained an eager learner, taking over 500 hours of postgraduate training. He uses his vast and continually expanding knowledge to restore smiles and lives with dental implants at Hulen Dental, and he can be reached for more information through his website.
Comments Off

on Here's What You Need to Know Before Getting a Dental Implant