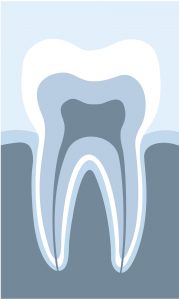 You've been in pain for a while now, so it was almost a relief to hear that your dentist wants to pull your problematic tooth. But then you start to realize that you'll actually have to undergo oral surgery and your palms begin to get sweaty.
Believe it or not, sometimes extraction is the only way to relieve discomfort and boost your oral health. The recovery from wisdom tooth extraction is usually quick, but there are a few things you should keep in mind to make sure it goes as smoothly as possible. Your dentist in Fort Worth is here to make sure you're prepared your tooth extraction procedure through and through.
A Speedy Recovery Takes Planning
Any type of tooth extraction—whether it's for an infected tooth or your wisdom teeth have been bothersome, you'll need to plan to take it easy the first few days following the extraction. Make sure you're ready to rest by prepping for the next few days before your surgery takes place. Be sure to have an escort to and from your dental appointment as well as have your prescription medications ready to go.
It's also important to communicate with your job about the days you may miss from work. You'll need plenty of rest, especially right after your procedure. If your job is strenuous or requires physical labor, you may need more time off than originally anticipated. You may want to consider preparing your kitchen by stocking the shelves with soft foods (yogurt, cottage cheese), or purees of nutritious foods to make sure you're still eating healthy—sure ice cream is one of the go-to foods, but it shouldn't be eaten for days at a time. You should maintain a soft food diet free from alcohol, coffee, soda and hot items for the first few days.
The Recovery Process
Once the procedure is complete and you're back at home, your doctor prescribed medication will definitely come in handy. In the firs two days, you can reduce swelling by applying an ice pack to the affected side of the mouth in 20-minute intervals.
These other tips will help your recovery run smoothly:
Do not drink out of a straw, as the action could cause the healing blood clot to break.
Gargle periodically with salt water to keep your mouth free of infection.
Do not consume hot foods within the first few days.
Wait until after the first day of surgery to brush teeth, to avoid breaking the clot. Be sure to continue brushing your teeth regularly again after recovery.
In the very rare case that an infection occurs during your recovery period, you need to be prepared. If you notice pus emerging from the wound or experience fever or increasing pain, you need to reach out to your dentist right away. Make sure our oral surgeon's phone number is in your cell phone contacts for easy access.
Have you scheduled your wisdom teeth extraction? If so, you should be well-prepared after reading these helpful tips from your local dentist.
Meet Your Dentists
Our experienced general dentists may recommend extraction for a variety of reasons, but always to save your smile. For your comfort, we offer a variety of gentle, effective anesthesia methods, including oral sedation and will refer patients to one of our trusted oral surgeons, guaranteeing that you're in great hands for your extraction. If you have any questions, feel free to schedule an appointment with either  Dr. Stovall, Dr. Cheng and Dr. Thorburn.
Comments Off

on Prepare for Tooth Extractions with a Dentist in Fort Worth