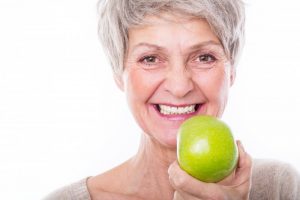 No matter what type of dental care you're about to receive, everyone wants to undergo comfortable treatments and procedures. Scalpels and other traditional tools don't always provide the best ways for patients to receive the dental care they need.
Thankfully, your dentist in Fort Worth uses more advanced ways to help patients achieve their best smiles, like laser dentistry. Learn more about how laser dentistry can help you and the many ways you can benefit from it in this week's blog post.
Learn About Laser Dentistry
Laser dentistry has been used by general dentists for recent years as a better way for patients to undergo comfortable care with positive dental experiences. Lasers use short, high-energy, focused light beams rather than uncomfortable dental drills, painful scalpels and other more abrasive dental tools and measures.
Dental lasers allow your dentist to improve accuracy, apply low heat, and cause little damage to surrounding hard and soft tissues. Whenever it's appropriate, your dentist will recommend using an advanced laser than other forms of treatment.
Innovative Laser Dentistry Offers:
Significantly less pain
In some cases, the elimination of local anesthesia
Eliminating the use of drills for tooth decay treatment
Effective gum disease therapy
Swifter healing periods
Increased accuracy when cutting and treating issues
Hardening of light-sensitive materials like teeth whitening or cosmetic bonding
Treatment for uncomfortable canker sores
Disinfecting affected areas before treatment
Laser Dentistry FAQ's
It's understandable if you have a few more lingering questions about laser dentistry. We're here to address some of them if you're considering undergoing a laser dental treatment or procedure.
Does it hurt before or after?
Laser dentistry is one of the most comfortable ways to receive dental care. The lasers are very non-invasive, and many patients report not even wanting to receive a local anesthetic to numb the area. After their procedure, your healing period is much faster, and you can use an ice pack to help with swelling for the next day or so.
How do you pay for laser dentistry?
Compared to other dental treatments and procedures that have higher risks, could lead to more complications, and use more materials, laser dentistry is very affordable. Plus, you can explore what's covered in your insurance benefit plan with our helpful office team!
Do you still have questions or concerns about whether laser dentistry is right for you? Feel free to contact your local dentist!
---
About Our Office
Here at Hulen Dental, we want to provide excellent dentistry that leaves our patients happier and healthier than when they first visited our office. This means that when you have a dental concern, we want to address it in the most convenient, comfortable way possible. Advanced laser dentistry is one of the many ways that we work with patients one on one to meet dental care needs with a painless, positive approach. Call us today to schedule your next visit with our dental experts!
Comments Off

on A Dentist in Fort Worth Answers FAQ's About Lasers!