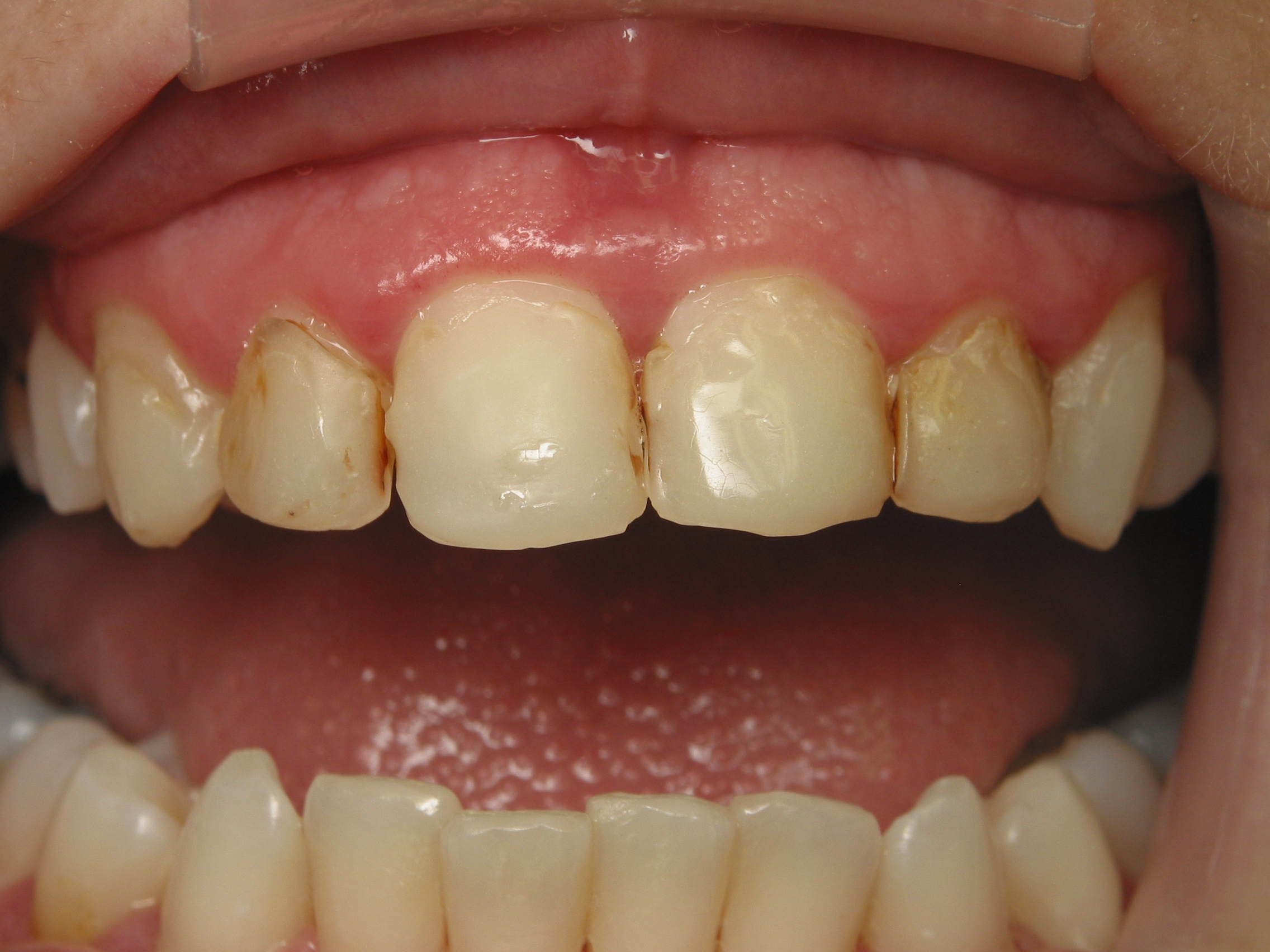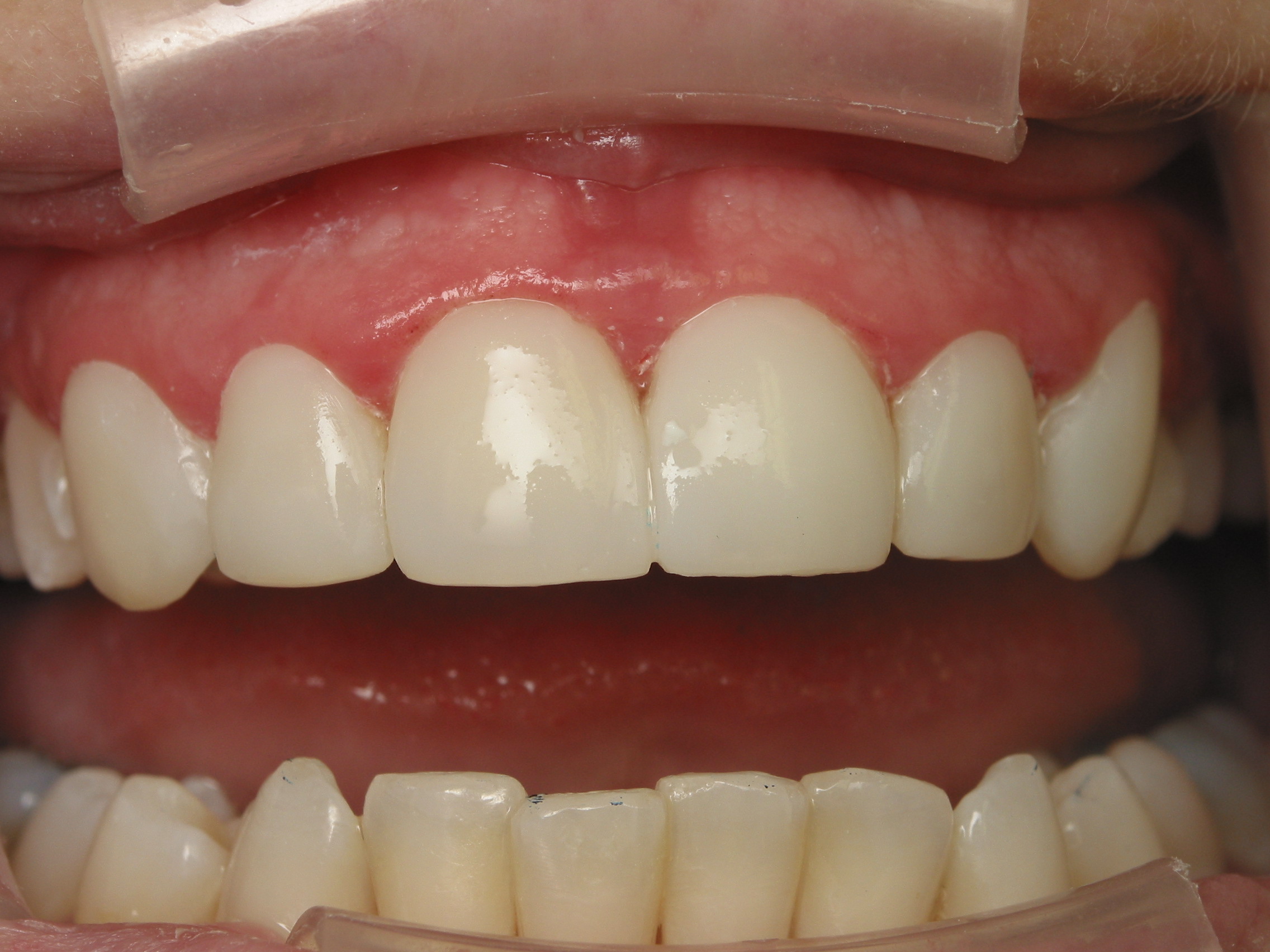 Resin Bonding is a cheaper alternative to porcelain veneers.  Although porcelain veneers are more durable and lifelike, Resin Bonding can be a great alternative to give you that smile you've always wanted and is more budget-friendly at about a third of the cost of porcelain veneers.
Some of the cons of resin bonding are that, over time, they can stain and wear down (as seen in the before photo above, this patient had bonding done about 7-10 years ago).  They are also not as strong as porcelain veneers so they tend to chip and break more over time.
However, for the purposes of achieving a nice smile to be proud of that will last several years,  resin bonding is a great option and a good transition to porcelain veneers someday.  We always recommend as part of any cosmetic case that you whiten your teeth prior to having any work performed on your front teeth.  In this way, we can match the lightest color your natural, whitened teeth will allow. 
Resin-bonding costs approximately $250-350 per tooth, depending on where you live in the country.  Contrast, porcelain veneers can cost anywhere from $800-1200+ per tooth.
If you've always wanted a dazzling smile, visit your dentist today for a smile consultation and if you happen to be in the Dallas/Fort Worth area, please give us a call at 817-292-5957 …we'd love to meet you and make your teeth look amazing!